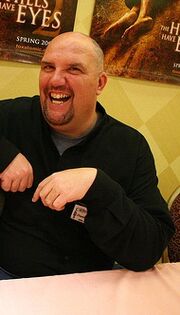 David Reynolds is an American actor.
He portrayed Henchman.
Mini Biography
Since the late 1980s, David has been appearing in movies and TV shows as a tough-guy. He has appeared in over 40 TV shows and films, most notably in House of 1,000 Corpses and The Hills Have Eyes 2.
Selected Filmography
Special Dead (2006)
The Naked Ape (2006)
Teen-Aged  (2008)
All American Zombie Drugs (2010)
Trivia
His character in Sushi Girl doesn't have a speaking role.
Sources
Gallery