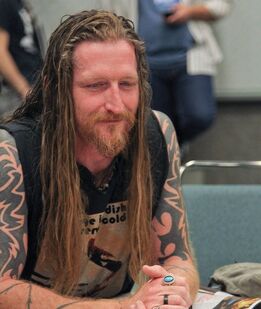 Andy Mackenzie portrayed Max in Sushi Girl.
Mini Biography
Andy Mackenzie is known for his work on Shoot 'Em Up (2007), MacGruber (2010) and The Affair (2004). He has been married to Angela Little since August 20, 2005. They have one child.
Selected Filmography
Shoot 'Em Up (2007)
Sushi Girl (2012)
Trivia
Played drums in a band called Smackjacket in Colorado (1993-1995).
Son of Will Mackenzie.
Sources
Gallery